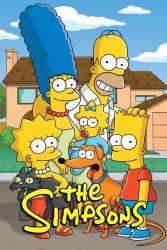 3 corrected entries in And Maggie Makes Three
And Maggie Makes Three - S6-E13
Corrected entry: Another flashback mistake: When Homer remembers finding out that Marge was pregnant with Bart, he screams, tears out his hair and runs upstairs, past a picture of Lisa, aged 8, in the pink hat she wears to church. The mistake being that in this flashback neither Bart nor Lisa have been born. This mistake re-occurs seconds later: when Homer remembers finding out Marge was pregnant with Lisa, he runs upstairs past the same picture of Lisa aged 8.
And Maggie Makes Three - S6-E13
Corrected entry: When Marge tells Homer that a new baby is on the way (Maggie obviously) look in the background and you can see a photo of Maggie already there.
Hamster
Join the mailing list
Separate from membership, this is to get updates about mistakes in recent releases. Addresses are not passed on to any third party, and are used solely for direct communication from this site. You can unsubscribe at any time.