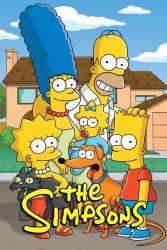 2 corrected entries in Bart's Girlfriend
Corrected entry: When Bart is crossing off the days in his calendar to show how long he has to go without seeing the no-good Jessica, he eventually circles the first day, a Monday, saying, "OK, day one," and then sits to wait. Immediately after, Marge sticks her head in the door announcing it's time for church - which is usually on Sunday.
Corrected entry: When Flanders is singing in the church, the tune is one flat note and his mouth is continually opening and closing
Join the mailing list
Separate from membership, this is to get updates about mistakes in recent releases. Addresses are not passed on to any third party, and are used solely for direct communication from this site. You can unsubscribe at any time.