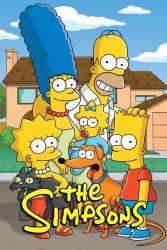 2 mistakes in Bart's Girlfriend
Continuity mistake: When Bart is talking to Jessica after she stole the collection plate money, she is far away from Bart. But when Bart says "but you're not very nice", she is right next to him.
OL1V3R666
Revealing mistake: When all the students are leaving Springfield Elementary after the fire alarm is pulled, the same students keep passing over and over again.
Nikolai
Join the mailing list
Separate from membership, this is to get updates about mistakes in recent releases. Addresses are not passed on to any third party, and are used solely for direct communication from this site. You can unsubscribe at any time.