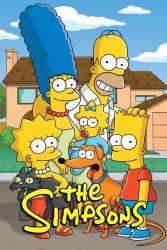 4 corrected entries in Tree House of Horror III: The Simpson's Halloween Special III
Tree House of Horror III: The Simpson's Halloween Special III - S4-E5
Corrected entry: When Homer says that he is going to get Bart a birthday present, he runs to the car and drives away. Not only is it impossible for him to run out to the car, get inside, start the engine and drive away in the time he did, but he presumably used the back door (as we did not see him use the front door). Why didn't he use the front door? It would have been much quicker.
Join the mailing list
Separate from membership, this is to get updates about mistakes in recent releases. Addresses are not passed on to any third party, and are used solely for direct communication from this site. You can unsubscribe at any time.