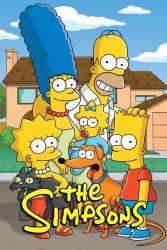 3 mistakes in Lisa the Beauty Queen
Continuity mistake: When Krusty the Clown arrives at the beauty pageant his tie is done up. When he goes on stage it is undone.
Continuity mistake: When it is announced that Amber is the winner of the contest, and Lisa is runner-up, the stands in the back of the stage are empty. However, when Lisa walks off, all the contestants are back on the stands.
Dandude776 1
Revealing mistake: Krusty's nose flashes white for a split second during his song for the winner of the Little Miss Springfield pageant.
Join the mailing list
Separate from membership, this is to get updates about mistakes in recent releases. Addresses are not passed on to any third party, and are used solely for direct communication from this site. You can unsubscribe at any time.