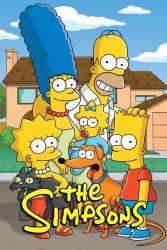 3 corrected entries in Homer's Odyssey
Corrected entry: When they first get on the school bus, there is only one seat left, and that is the one next to the kid who later vomits inside the bus. But when Bart makes his way to that seat, you can see that he goes past one other kid who is sitting on his own.
Join the mailing list
Separate from membership, this is to get updates about mistakes in recent releases. Addresses are not passed on to any third party, and are used solely for direct communication from this site. You can unsubscribe at any time.