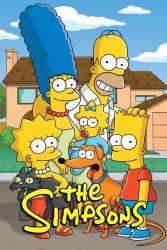 2 corrected entries in My Mother the Carjacker
My Mother the Carjacker - S15-E2
Corrected entry: Throughout the episode, Chief Wiggum acts rather dilligently in his attempts to track down and capture Mona Simpson. But when Mona first appeared (7-8: Mother Simpson), Chief Wiggum was the one who tipped her off and enabled her to escape. He was grateful to Mona because her break-in at the germ warfare lab inadvertently cured his asthma.
DavidK93
Join the mailing list
Separate from membership, this is to get updates about mistakes in recent releases. Addresses are not passed on to any third party, and are used solely for direct communication from this site. You can unsubscribe at any time.