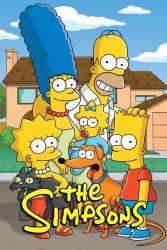 2 corrected entries in The Cartridge Family
Corrected entry: Homer shoots the TV on, and talks to the other members, then when you next see a shot of the TV screen, it has turned off. And it can't have broke because other bullet holes can be seen too which didn't break it.
Corrected entry: Marge is very nervous when Homer brings a gun into the Simpson house. But she never had problems with guns in the house when she was a cop.
Join the mailing list
Separate from membership, this is to get updates about mistakes in recent releases. Addresses are not passed on to any third party, and are used solely for direct communication from this site. You can unsubscribe at any time.