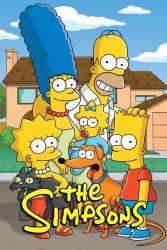 2 corrected entries in Mother Simpson
Corrected entry: Tanks do not have cassette tape players, therefore Burns couldn't play his revenge tape before he tried to arrest Mona. (00:19:55)
Corrected entry: When it goes back to the sixties and Mona Simpson is setting the bomb, there are 8 hippies around the bomb. When it cuts to the news bulletin about the lab, Kent Brockman says there were seven.
Join the mailing list
Separate from membership, this is to get updates about mistakes in recent releases. Addresses are not passed on to any third party, and are used solely for direct communication from this site. You can unsubscribe at any time.