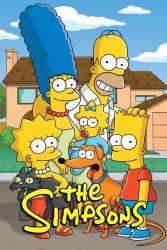 2 corrected entries in Last Exit to Springfield
Last Exit to Springfield - S4-E17
Corrected entry: The entire staff of the Nuclear Power Plant are meant to be on strike. The number singing in the circle around Lisa outside the plant is nowhere near big enough to run it, and other episodes show that there are many more of them. Where is everyone?
Join the mailing list
Separate from membership, this is to get updates about mistakes in recent releases. Addresses are not passed on to any third party, and are used solely for direct communication from this site. You can unsubscribe at any time.