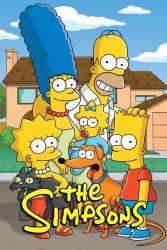 1 corrected entry in Marge Gets a Job
Corrected entry: When the woman in Krusty's studio says that the wolf gets spooked by loud noises, Krusty mentions "loud" as the day's secret word. There are video cameras in sight, indicating that it was being aired on TV. The only problem is, it's not going to be the secret word any longer if it is revealed like that.
OL1V3R666
Join the mailing list
Separate from membership, this is to get updates about mistakes in recent releases. Addresses are not passed on to any third party, and are used solely for direct communication from this site. You can unsubscribe at any time.