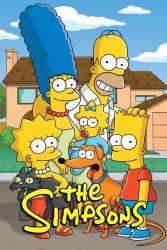 3 corrected entries in Itchy and Scratchy: The Movie
Itchy and Scratchy: The Movie - S4-E6
Corrected entry: Before the Simpsons are in their house talking about the Itchy and Scratchy Movie, there's a line of people waiting to see it that extends past their house and down numerous streets. When it shows one of the kids talking, the window behind them shows that all the people have vanished.
Join the mailing list
Separate from membership, this is to get updates about mistakes in recent releases. Addresses are not passed on to any third party, and are used solely for direct communication from this site. You can unsubscribe at any time.