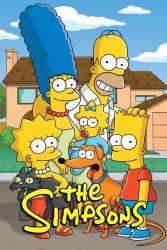 14 corrected entries in Like Father, Like Klown
Like Father, Like Klown - S3-E6
Corrected entry: When Krusty does his performance in front of Rabbis, when Krusty's father starts talking to another Rabbi, you can see a third Rabbi at another table in the background. In the next two shots this rabbi has vanished. (00:09:20)
Yoshi
Like Father, Like Klown - S3-E6
Corrected entry: During this episode, Krusty is seen looking at the Simpsons videos and some Jewish magazines. Krusty can obviously understand what they are saying (as he seems eager to watch a video he finds at the Simpsons house and he gets very upset looking at a Jewish father/son magazine). However, he is supposed to be illiterate, reinforced by the fact that Krusty couldn't read Bart's letter early in the same episode.
Join the mailing list
Separate from membership, this is to get updates about mistakes in recent releases. Addresses are not passed on to any third party, and are used solely for direct communication from this site. You can unsubscribe at any time.