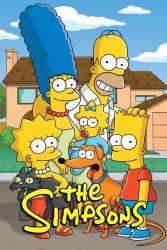 1 corrected entry in Smart and Smarter
Corrected entry: Lisa says her IQ is 159, but in "Homer's Enemy," we are told it's 156. Lisa hasn't aged in 15 years so it won't have changed. More likely to be writers not remembering what they have said before.
David Mercier
Join the mailing list
Separate from membership, this is to get updates about mistakes in recent releases. Addresses are not passed on to any third party, and are used solely for direct communication from this site. You can unsubscribe at any time.