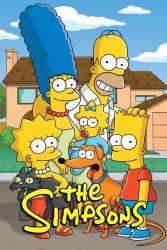 3 mistakes in The Ziff Who Came to Dinner
The Ziff Who Came to Dinner - S15-E14
Continuity mistake: When the Simpsons first see Artie Ziff in the attic, as he stands up, there's a theremin behind him (corresponding with Homer's comment that the "ghost" was playing his theremin). Artie puts a sign up above it. However, when Artie moves to the rafters, the sign he put up is still there, but the theremin isn't.
Moose
Join the mailing list
Separate from membership, this is to get updates about mistakes in recent releases. Addresses are not passed on to any third party, and are used solely for direct communication from this site. You can unsubscribe at any time.