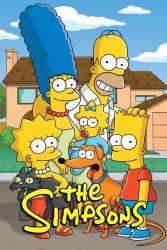 1 mistake in Co-Dependent's Day
Continuity mistake: At the Randall Curtis's Ranch we see Randall Curtis ride off on a Ton-Ton to go to the video store but in a scene only a few minutes later we see Marge and Homer drunk, tossing him around. Unless the video store is on the ranch or very close by this doesn't seem possible for someone so determined to rent movies.
Tobin OReilly
Join the mailing list
Separate from membership, this is to get updates about mistakes in recent releases. Addresses are not passed on to any third party, and are used solely for direct communication from this site. You can unsubscribe at any time.