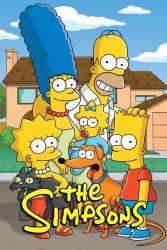 7 mistakes in Smart and Smarter
Continuity mistake: The Simpsons' bathroom has changed position. In 'Today I am Klown' it was opposite the top of the stairs, at the back of the house; in this episode it is at the front of the house. (00:00:35)
jle
Continuity mistake: Right at the very end scene, when Lisa and Maggie are sitting on the bed, you can see that there are 6 bricks on the bed. Yet when the shot changes there is only one behind Maggie, meaning two of them have just vanished. (00:20:30)
Chaz1003
Factual error: The tongue Lisa sleeps on in the museum isn't anatomically correct. It shows the bitter and sweet taste buds as being side by side on the surface of the tongue. In reality, different taste buds are not in specific places on the tongue. I wouldn't normally complain, but this is supposed to be in a museum.
David Mercier
Continuity mistake: When Lisa is standing outside the Kwik-E-Mart, the "open 24 hours" sign on the window changes position between shots. (00:13:00)
jle
Continuity mistake: When Homer and Bart are fighting in the bathroom, in one shot we see the shower knock some bottles from the shelf on the wall, but then straight in the next shot they're back on the wall. (00:00:50)
Chaz1003
Continuity mistake: Lisa's Malibu Stacy dollhouse disappears from the rug after Maggie spells 'price' with her blocks. (00:03:55)
jle
Join the mailing list
Separate from membership, this is to get updates about mistakes in recent releases. Addresses are not passed on to any third party, and are used solely for direct communication from this site. You can unsubscribe at any time.