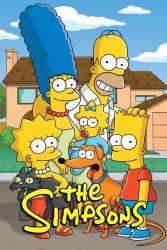 Audio problem: When Homer is talking to the family about their complaints about the nerds, he says something that ends in "where we can all live in harmony". When he says this the audio does not match his mouth movements.
OL1V3R666
Homer's Barbershop Quartet - S5-E1
Audio problem: When the Bee Sharps are singing 'Goodbye my Coney Island Baby' next to the Statue of liberty, you can hear Chief Wiggum's voice singing with the other members of the group, but he got chucked out of the group earlier on in the episode.
Homer's Barbershop Quartet - S5-E1
Audio problem: In the scene where the Be Sharps first sing "Coney Island Babe" (I don't know what the song's really called) at Moe's, Skinner sings the rhythm. But when they sing the last few lines, you can still hear Skinner's part, but his mouth is moving like the rest of the group.
Audio problem: When Homer's vigilante group are putting out a leaf fire, Homer says "No burning leaves without a permit" his mouth is not moving.
OL1V3R666
Audio problem: After everyone congratulates Ned, he goes to Homer and his mouth moves but nothing is said, and the first line afterwards is not in sync with his mouth movements.
Join the mailing list
Separate from membership, this is to get updates about mistakes in recent releases. Addresses are not passed on to any third party, and are used solely for direct communication from this site. You can unsubscribe at any time.