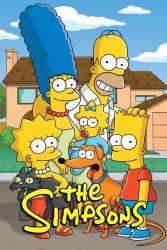 Audio problem: After the donut delivery guy asks Carl why all the donuts are piling up, Carl responds with Lenny's voice.
More The Simpsons audio problems
Audio problem: When they are trying to escape Koopa and the little caveman speaks, then Luigi answers him, he has the Princess' voice.
More The Super Mario Bros. Super Show! audio problems
All Americans - November 6, 1962 - S2-E14
Audio problem: During the speech where Al tells Sam to quit (to force Chewie to play), Sam says he can't quit but his mouth doesn't move for a couple seconds after the words start playing.
More Quantum Leap audio problems
Audio problem: When Mr. Bean is on the bus and is trying to retrieve the golf ball, he is hitting the ankles of the passengers. When he hits the ankles of the last two women closest to the camera, they go "Ow" yet their mouths don't move. (00:17:15)
More Mr. Bean audio problems
Audio problem: When Violet is singing in front of the audience at the final Glee Club performance, her voice does not match her lips.
More Saved by the Bell audio problems
Audio problem: Right in the beginning, King Harkinian is walking about at night on the wall of his castle. He comments about the night air and how there is nothing like a good meal. During the last half of that, the shot changes to a side view as he walks to the edge and stops. His lips are not moving until he stops and you can see them move when he says the word Meal. (00:01:00)
Quantom X
More The Legend of Zelda audio problems
Onna no koi wa snesouyo! Kakutou shintaisou de iza shoubu - S1-E12
Audio problem: When Ranma and Akane close the door behind them avoiding the gas trap, the English dub adds a lot of coughing, even when they have their mouth closed. (00:16:40)
Sammo
More Ranma ½ audio problems
Audio problem: In an empty golf course, at such a close distance as shown, there's no way Miss Plenderlieth would not hear Hastings calling Poirot, who "lost another ball." (00:41:20)
Sammo
More Agatha Christie's Poirot audio problems