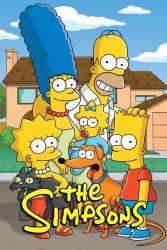 Audio problem: Just after Mr Smithers says "...so that we have the energy to from your favourite video game to yummy cotton candy machines", all the children start clapping but the sound of clapping starts BEFORE they start clapping. (00:05:05)
OL1V3R666
Audio problem: Both Lenny and Carl's voices are wrong. At one point Carl's voice is higher pitched, and Lenny keeps speaking like Moe, or like a voice we haven't heard before.
He's My Brother
Audio problem: When Grandpa Simpson is typewriting a letter in his room, the words he's spelling out loud don't match his fingers hitting the keys.
The Simpsons Christmas Special: Simpsons Roasting on an Open Fire - S1-E1
Audio problem: When Homer is putting Christmas lights around the outside of the house, he falls from the roof. You can then hear Lisa and Bart sarcastically clap. But you can see they both have their hands by their side, and no-one is clapping. (00:04:55)
Hamster
Audio problem: During the party, when Princess Kashmir asks Homer to dance, her mouth doesn't move. (00:08:10)
Audio problem: When Jimbo says "Yeah come on Bart" his mouth doesn't move to start with and then makes weird motions rather than mouthing words. (00:09:45)
Ssiscool
Audio problem: When Lenny introduces Princess Kashmir, his mouth is open without moving when he says "presenting", and when he says "Princess Kashmir", his mouth only moves when he says "Princess", but is closed when he says "Kashmir." (00:07:50)
Nikolai
Audio problem: When princess Kashmere is introduced, we hear Homer laughing, however we see him eating and not opening his mouth. (00:08:00)
Ssiscool
Join the mailing list
Separate from membership, this is to get updates about mistakes in recent releases. Addresses are not passed on to any third party, and are used solely for direct communication from this site. You can unsubscribe at any time.