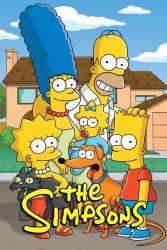 1 corrected entry in The Blunder Years
Corrected entry: When Mr Smithers' father is about to go into the reactor core, he says that if it blows then the whole town is doomed. But he has the door wide open and nothing seems to be happening to him, Mr Burns or Smithers Jr.
Join the mailing list
Separate from membership, this is to get updates about mistakes in recent releases. Addresses are not passed on to any third party, and are used solely for direct communication from this site. You can unsubscribe at any time.