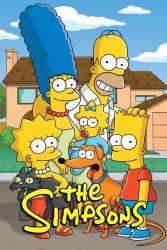 5 corrected entries in The Springfield Files
The Springfield Files - S8-E10
Corrected entry: After Homer comes in contact with the alien and he's reporting the sighting to Police Chief Wiggum, he says "And the alien appears every friday night." How could he know that if he only saw the alien once?
Matthew Gem
The Springfield Files - S8-E10
Corrected entry: Homer is at a stall which is selling T-shirts. He discovers that they had sold out of 'Homer is a dope' T-shirts. After Marge promotes this shirt to Homer, with all it's good points, Homer turns to buy 10 of them - we see the man accepting the money - But they have sold out, remember.
Join the mailing list
Separate from membership, this is to get updates about mistakes in recent releases. Addresses are not passed on to any third party, and are used solely for direct communication from this site. You can unsubscribe at any time.