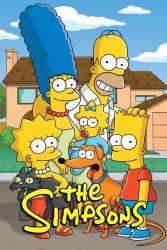 1 corrected entry in Selma's Choice
Corrected entry: When Aunt Gladys Bouvier dies, she leaves her pet iguana to her sister, Jacqueline Bouvier (Marge's Mom.) If she never married as she claims, Jacqueline's maiden name would have been Bouvier, not her married name. This would also mean that Patty, Selma and Marge would not be Bouviers either.
Join the mailing list
Separate from membership, this is to get updates about mistakes in recent releases. Addresses are not passed on to any third party, and are used solely for direct communication from this site. You can unsubscribe at any time.