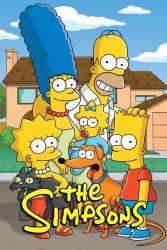 Skinner's Sense of Snow - S12-E8
Continuity mistake: When the hamster Nibbles has rolled back to Skinner, it takes the lid of the ball off, and the lid lands on the ground. When the hamster is rolling away from Skinner it doesn't put the lid back on, it just leaves it on the ground, but in the next shot the lid is suddenly gone.
don_corleone
Continuity mistake: When Homer, Lenny and Carl are in the cafeteria, and Homer is drinking beer, his chair changes from being blue, to red, then back to blue again, between different shots. (00:06:45 - 00:07:15)
Hamster
Deliberate mistake: The mouth on the panda costume is in a constant smile and at no point does Homer change it, even when he is in pain. However, when he is being pulled back under the curtain the mouth is open and the mask has a frightened expression. I suppose this was done on purpose, but it's still a continuity error of sorts.
David Mercier
Skinner's Sense of Snow - S12-E8
Continuity mistake: When the Hamster rolls through the glass of Flanders car it breaks it near the bottom middle of the front windshield. Later on when Flanders and Homer are taking the kids home you can see the break in the glass has now moved to about halfway up the front windshield. On of the following shots it moves back to its original position and then moves back to being around the middle of the windshield.
Lummie
Video
Continuity mistake: This is a mistake for the introduction from seasons 2-20 (1991-2009). When Homer screams, he turns round. You see this in a wide shot. There are no boxes to the right of the door in the garage. However, two just appear out of thin air when he runs through the garage. (00:01:50)
More mistakes in The Simpsons
More quotes from The Simpsons
More trivia for The Simpsons