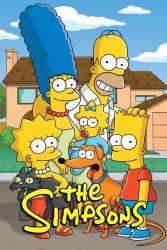 5 mistakes in The Old Man and the C Student
The Old Man and the C Student - S10-E20
Continuity mistake: Springy the Olympic spring that Homer makes has 9 coils. Then we see the large version that has many coils, at the Olympics meeting. Homer's original spring is in his hand and now it has many coils also. When it cuts back to the stage, the large spring has few coils, like the very first time we saw Springy.
Dan Moat
Join the mailing list
Separate from membership, this is to get updates about mistakes in recent releases. Addresses are not passed on to any third party, and are used solely for direct communication from this site. You can unsubscribe at any time.