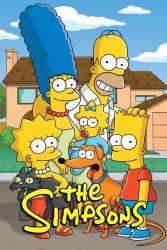 3 mistakes in Natural Born Kissers
Audio problem: After Homer and Marge steal Gil's balloon, they fly towards clothes, Marge says "Clothes! We're saved!", but her mouth dosen't move.
Revealing mistake: When Homer pushes over the windmill something comes off and chops the head off a metal figure, but the head comes off before hit. (00:16:05)
Revealing mistake: When Marge stands up at one point in the airplane restaurant, her legs and part of her dress have disappeared.
Join the mailing list
Separate from membership, this is to get updates about mistakes in recent releases. Addresses are not passed on to any third party, and are used solely for direct communication from this site. You can unsubscribe at any time.