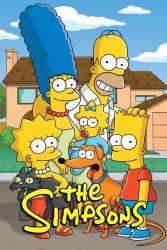 2 mistakes in Lost Our Lisa
Continuity mistake: When Homer's head gets caught in the middle of the draw bridge, a yellow stripe can be seen down the center of the bridge (where Homer has become stuck). However, in the closeup of Homer being hit by the cars, the stripe has disappeared.
Dandude
Continuity mistake: Bart turns the door handle to the joke shop and a boxing glove comes out through the door and hits him. But when he opens the door there is nothing on the other side for the glove to come out of.
Cybermoose
Join the mailing list
Separate from membership, this is to get updates about mistakes in recent releases. Addresses are not passed on to any third party, and are used solely for direct communication from this site. You can unsubscribe at any time.