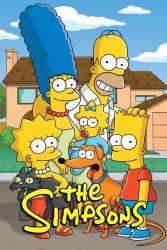 5 mistakes in The Secret War of Lisa Simpson
The Secret War of Lisa Simpson - S8-E25
Continuity mistake: The vehicle they are driving changes form when they drop off Bart at military school to when they drive home. They leave with Homer's purple car (obvious from the crumpled headlight) and as they leave the military school it's Marge's orange car (obvious from the ski racks and lack of a trunk). It's clear from the entire scene that this is all one trip.
Join the mailing list
Separate from membership, this is to get updates about mistakes in recent releases. Addresses are not passed on to any third party, and are used solely for direct communication from this site. You can unsubscribe at any time.