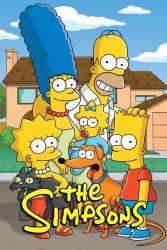 3 mistakes in The PTA Disbands
Revealing mistake: During Skinner's speech to the students in the school cafeteria, two Allison Taylors are seen sitting on different sides of the cafeteria.
Continuity mistake: While Bart is being beaten up by Nelson and Jimbo, Nelson is on the right side and Jimbo is on the left side. In the close up shot, you can see from their arms that Nelson and Jimbo have switched sides.
Jcamts
Plot hole: When Bart locks Principal Skinner and Mrs Krabappel in Skinner's office, and tells them that they can't come out until they've reached an agreement, why didn't Skinner and Krabappel just climb out Skinner's office window instead of spending hours pounding on the door yelling to be let out?
Join the mailing list
Separate from membership, this is to get updates about mistakes in recent releases. Addresses are not passed on to any third party, and are used solely for direct communication from this site. You can unsubscribe at any time.