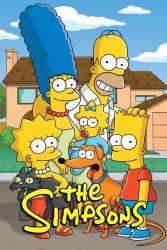 1 mistake in The Old Man and the Key
The Old Man and the Key - S13-E13
Continuity mistake: After Homer's father, Abraham, comes home after a night out with Zelda, Homer snatches his keys away from them. He leaves his hand out and begins outstretching fingers one by one to represent all the people he called in worry, and it's clear that the keys have disappeared.
Join the mailing list
Separate from membership, this is to get updates about mistakes in recent releases. Addresses are not passed on to any third party, and are used solely for direct communication from this site. You can unsubscribe at any time.