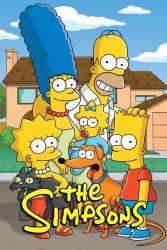 3 mistakes in Grift of the Magi
Continuity mistake: When Millhouse is being chased outside by a sun ray, the ray burns the pavement. It then turns around, and the pavement is now no longer burned. (00:01:40)
Hamster
Continuity mistake: In the beginning, at the hospital, Maggie's bow changes from red to blue when Marge says "Why are you doing that?"
Continuity mistake: In the dinner scene at the end, Maggie is not wearing a bow, but when everyone tells Moe "Merry Christmas", she has her bow on.
Nikolai
Join the mailing list
Separate from membership, this is to get updates about mistakes in recent releases. Addresses are not passed on to any third party, and are used solely for direct communication from this site. You can unsubscribe at any time.