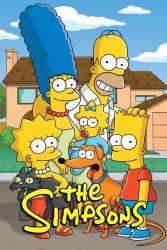 6 mistakes in Colonel Homer
Continuity mistake: In the scene where Homer decides he wants to stay with Lurlene, she locks the door about 3 times before going to kiss Homer, but when Homer leaves, he just opens the door, he doesn't unlock anything.
Audio problem: Where Lurleen sings the line "I tried to kiss him," on the TV show Ya-Hoo!, you can see that her lips aren't moving. (00:20:35)
Continuity mistake: After Lurleen sings 'No-One Understands You', she puts on her apron and picks up a tray. On the tray, there are three bottles of beer. But in the next shot, Homer goes over to Lurleen, and there is only a cup. (00:07:15)
Continuity mistake: When the family are driving home from the cinema, Bart draws an angry face on the back of Homer's head. It is never there at any other point in that night.
Join the mailing list
Separate from membership, this is to get updates about mistakes in recent releases. Addresses are not passed on to any third party, and are used solely for direct communication from this site. You can unsubscribe at any time.