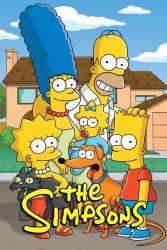 Continuity mistake: The notepad Homer draws the blueprint on changes from having content on it to being blank so he can draw on it.
Continuity mistake: When Edna waits in The Gilded Truffle, she checks her watch. In the next shot the watch has gone. (00:15:40)
Hamster
Continuity mistake: The photo Edna sends to Bart differs when he shows his parents. The angle is different from what it was previously, revealing part of a photo frame on the wall which wasn't there before, and the sheets/pillows on the bed are different, and her eyes are closed when they look at it, but when Bart looked at it, they were open. (00:09:05 - 00:18:25)
Hamster
Continuity mistake: The letter Bart receives from Edna reads "94 Evergreen Terrace," however in other episodes they live at 742 Evergreen Terrace. (00:08:45)
Hamster
Continuity mistake: When Homer stands on the nail in the back yard, you can see behind him, that on the wall next to the back door there are two purple lights. Seconds later when Lisa shows him the new doghouse, the lights have gone. (00:17:25)
Hamster
Continuity mistake: When Edna sits at her desk saying "Oh, Woodrow. How could you stand me up?" the clock reads 3 O'clock. Seconds later, as Bart talks with Edna, the clock reads 4 O'clock. (00:16:45)
Hamster
Continuity mistake: When Bart writes the first letter as Woodrow, he writes it on lined paper. However the letter Edna reads is on plain paper. (00:07:30)
Hamster
Continuity mistake: The waiter at The Gilded Truffle who takes the chair away turns into a completely different waiter when the angle changes.
Nikolai
Join the mailing list
Separate from membership, this is to get updates about mistakes in recent releases. Addresses are not passed on to any third party, and are used solely for direct communication from this site. You can unsubscribe at any time.