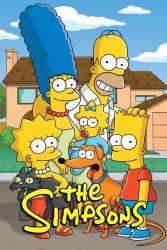 5 mistakes in Homer Alone
Homer Alone - S3-E15
Deliberate mistake: Arnie says that he drops his bagel. When he does he starts to say it, but when we see the helicopter it has just fallen out. If he dropped it at the time he did, then it would be much further down and wouldn't be visible in that shot.
OL1V3R666
Homer Alone - S3-E15
Audio problem: When Marge is running errands, Homer gives her his bowling ball with a bottle cap stuck in a hole. She then takes it to Nicks. When he says, "Sorry lady, you've got the wrong Nicks," he shakes his head and makes an "Ohh" shape with his mouth, not saying anything.
Homer Alone - S3-E15
Continuity mistake: In the scene where Maggie rips of the top of her bottle, the milk spills everywhere, including on Marge's face. After this Marge goes really crazy and starts screaming. Right before she does this the milk on her face disappears.
Join the mailing list
Separate from membership, this is to get updates about mistakes in recent releases. Addresses are not passed on to any third party, and are used solely for direct communication from this site. You can unsubscribe at any time.