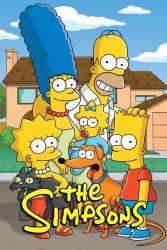 2 mistakes in Lisa the Greek
Continuity mistake: Homer goes to ring the phone number '1-909-WIN-BIGG' but we see he only presses four dials, and that's all we hear too.
Revealing mistake: When the announcer says that the Falcons win, he says "Who would've thunk it" Homer says "My daughter, that's who". When he is saying this, Lisa's arm disappears twice.
Join the mailing list
Separate from membership, this is to get updates about mistakes in recent releases. Addresses are not passed on to any third party, and are used solely for direct communication from this site. You can unsubscribe at any time.