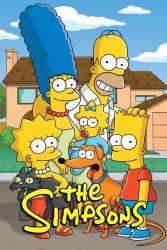 1 mistake in Itchy and Scratchy and Marge
Itchy and Scratchy and Marge - S2-E9
Continuity mistake: In the beginning after Maggie hit Homer on the head, it shows him laying on the couch with Bart & Lisa on the left. The next shot it shows the TV, in the next shot it shows Homer on the left sitting and Bart & Lisa on the right. It's impossible for Homer to get up and switch sides with Bart And Lisa in less than 5 seconds.
Join the mailing list
Separate from membership, this is to get updates about mistakes in recent releases. Addresses are not passed on to any third party, and are used solely for direct communication from this site. You can unsubscribe at any time.