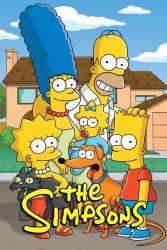 1 mistake in A Midsummer's Nice Dream
A Midsummer's Nice Dream - S22-E16
Continuity mistake: The seating arrangements during the Cheech and Chong show keep changing between shots. Smithers is first seen sitting between Patty and Luigi, then he is between Louie and Legs, and then he is between Patty and Luigi again, then finally, he is sitting next to Mr Burns. And Miss Hoover is at first two rows in front of the Simpsons, then she is a row behind them when Homer is going to the stage.
Join the mailing list
Separate from membership, this is to get updates about mistakes in recent releases. Addresses are not passed on to any third party, and are used solely for direct communication from this site. You can unsubscribe at any time.