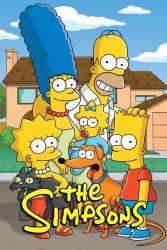 3 mistakes in Children of a Lesser Clod
Children of a Lesser Clod - S12-E20
Continuity mistake: When Bart and Lisa are trying to win back Homer's affection they are sitting on the top of the stairs and push the skateboard with the present on it down the stairs. In the next shot it rolls into Homer's legs yet it would be impossible as he was standing in the main living room which is to the right of the stairs. Pushing the present down the stairs it would go straight into the front door.
Lummie
Join the mailing list
Separate from membership, this is to get updates about mistakes in recent releases. Addresses are not passed on to any third party, and are used solely for direct communication from this site. You can unsubscribe at any time.