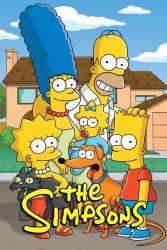 2 mistakes in D'oh-in' in the Wind
Audio problem: In the beginning, we are at the power plant. We find out that Burns has packed his own lunch, and one thing he packed is a bullion cube. His mouth doesn't move right when he says "Bullion cube".
Continuity mistake: When Homer is shot at the hippie farm, he ends up with a flower in his head, stem first. But he put the flower in the gun barrel stem first, as well. From a shot at that close a range and that velocity, there's no way the flower could have turned around in mid-air.
Cubs Fan
More quotes from The Simpsons
More trivia for The Simpsons