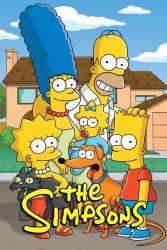 5 mistakes in Bart the Mother
Continuity mistake: In this episode and maybe in other one, the door to the basement is at the entrance of the house, but that's a closet in other episode.
Dr Wilson
Factual error: When Bart is at Nelson's house and Nelson is firing the BB gun, bullets should come out of his gun when he pumps it. None ever come out, and several times he is shown firing without pumping.
Join the mailing list
Separate from membership, this is to get updates about mistakes in recent releases. Addresses are not passed on to any third party, and are used solely for direct communication from this site. You can unsubscribe at any time.