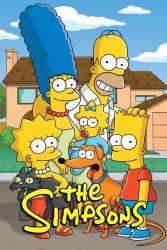 5 mistakes in Lisa the Simpson
Continuity mistake: The offensive baseball cap that is in the Kwik-E-Mart changes from green to blue during the episode.
Continuity mistake: After Apu & Homer find Jasper in the freezer. Apu removes a note from his hand. Minutes later Dr. Nick walks in the door you see Jasper still holding the note then disappears again when Dr. Nick opens the freezer door.
Continuity mistake: When Lisa comes down the stairs prior to watching "When Buildings Collapse", the TV screen is near enough in the corner of the living room and can be seen from the stairs. When Lisa enters the living room, the TV has moved further into the room. Subsequent shots of the TV move it so far into the room that it would not have been possible to see it from the stairs at all in the first place.
Neil Jones
Continuity mistake: When Kent Brockman gives his after thought on Lisa's speech, his hair and clothes have changed colors.
Join the mailing list
Separate from membership, this is to get updates about mistakes in recent releases. Addresses are not passed on to any third party, and are used solely for direct communication from this site. You can unsubscribe at any time.