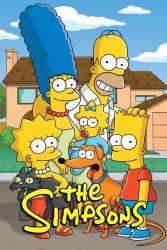 4 mistakes in Lisa the Skeptic
Continuity mistake: While everyone in Springfield is waiting for the apocalypse, Dr. Hibbert's wife Bernice is seen with yellow skin while she's holding on to him.
Nikolai
Continuity mistake: When Dr. Gould says the DNA test was inconclusive, Apu is seen in the background with yellow skin.
Nikolai
Continuity mistake: During the scenes at the site of the mall during the part where they find the Angel, Skinner's hat disappears and reappears.
Kane A R
Join the mailing list
Separate from membership, this is to get updates about mistakes in recent releases. Addresses are not passed on to any third party, and are used solely for direct communication from this site. You can unsubscribe at any time.