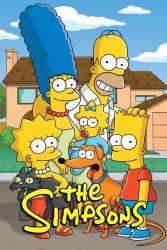 3 mistakes in Realty Bites
Realty Bites - S9-E9
Continuity mistake: In the scene where the real estate team learn that Marge has sold the murder house, Marge is wearing a red blazer but in the next shot which faces Marge's back the blazer is missing.
Realty Bites - S9-E9
Continuity mistake: When Marge finds out the Mr Hutz does real estate, the 'For Sale' sign changes from black to red and then back again.
Join the mailing list
Separate from membership, this is to get updates about mistakes in recent releases. Addresses are not passed on to any third party, and are used solely for direct communication from this site. You can unsubscribe at any time.