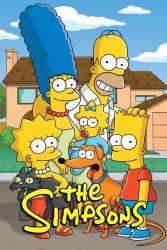 3 mistakes in Summer of 4'2
Continuity mistake: When Lisa meets the other kids for the first time under the boardwalk, her tinted shades disappear in the very last shot.
Continuity mistake: When Marge is cleaning the dishes on the morning after Bart reveals Lisa as a nerd, Marge is seen in close-up with a white necklace. In next shot of Bart and Lisa, as well as the rest of the scene, Marge has a red necklace.
Join the mailing list
Separate from membership, this is to get updates about mistakes in recent releases. Addresses are not passed on to any third party, and are used solely for direct communication from this site. You can unsubscribe at any time.