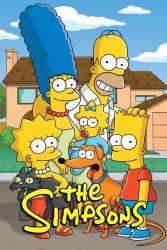 2 mistakes in Itchy & Scratchyland
Continuity mistake: Homer's two hairs over his head are dishevelled when the family arrive at Itchy and Scratchy land due to whatever has happened on the detour - however, it suddenly changes to being like he normally has it in the last frame that shows the family in the car, before the car park is shown.
Continuity mistake: When Cletus takes a picture of one of the robots at the parade, the old lady next to him changes from black to white between shots.
OL1V3R666
Join the mailing list
Separate from membership, this is to get updates about mistakes in recent releases. Addresses are not passed on to any third party, and are used solely for direct communication from this site. You can unsubscribe at any time.