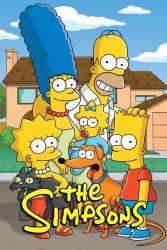 5 mistakes in Tree House of Horror IV: The Simpson's Halloween Special IV
Tree House of Horror IV: The Simpson's Halloween Special IV - S5-E5
Other mistake: When Bart says the picture of the school bus is actually called The Ghoul Bus, Lisa points out the name tag says The School Bus. If you closely at the name tag, you can see nothing is written on it.
Casual Person
Tree House of Horror IV: The Simpson's Halloween Special IV - S5-E5
Continuity mistake: Just before Homer is sucked into Hell, he is wearing pyjamas. When he's in Hell, he's wearing his usual day clothes.
Casual Person
More quotes from The Simpsons
More trivia for The Simpsons