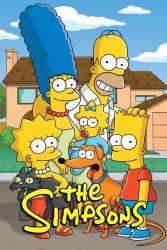 1 other mistake in Tree House of Horror IV: The Simpson's Halloween Special IV
Tree House of Horror IV: The Simpson's Halloween Special IV - S5-E5
Other mistake: When Bart says the picture of the school bus is actually called The Ghoul Bus, Lisa points out the name tag says The School Bus. If you closely at the name tag, you can see nothing is written on it.
Casual Person
Join the mailing list
Separate from membership, this is to get updates about mistakes in recent releases. Addresses are not passed on to any third party, and are used solely for direct communication from this site. You can unsubscribe at any time.