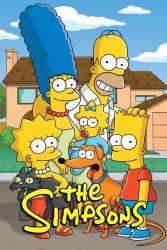 1 mistake in Bart's Dog Gets an F
Audio problem: When Bart's dog is chewing on the TV remote, one of the shots on it is of "I Can't Believe They Invented It." with Troy McClure as the host. This is exactly the same shot from "Homer vs Lisa and the 8th Commandment". You can tell because Troy's voice is different. The lip sync is also out, revealing that the line "As an actor, my eyeballs need to look their whitest" is dubbed in.
OL1V3R666
Join the mailing list
Separate from membership, this is to get updates about mistakes in recent releases. Addresses are not passed on to any third party, and are used solely for direct communication from this site. You can unsubscribe at any time.