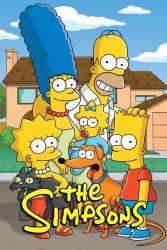 3 mistakes in The Bob Next Door
Audio problem: When Marge says "Now that it's empty, who's going to buy their house? What if someone moves in with two Barts? Or four teenage Barts?" her mouth movements don't match most of her dialogue.
Nikolai
Plot hole: Warren's (as Bob) face falls off and tries to hold it with his hand. Yet when he appears in the next scene, his face is totally sealed with nothing to seal with. (00:16:25 - 00:17:55)
Casual Person
Join the mailing list
Separate from membership, this is to get updates about mistakes in recent releases. Addresses are not passed on to any third party, and are used solely for direct communication from this site. You can unsubscribe at any time.