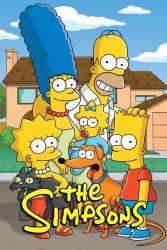 2 mistakes in Husbands and Knives
Factual error: The cover of "World's Finest Comics" #94 is shown on the wall at the comic book store. It features Superman with a sign that says, "Gotham or Bust," and Batman gulping. The actual cover of "World's Finest Comics" #94 shows Superman being sprayed with liquid kryptonite while Batman and Robin catch sight of him.
DavidK93
Continuity mistake: In the surgeon's office there are three certificates on the wall with ribbons on them. In the first shot there are two red ribbons and a blue one but in the shot where Homer stands up to read the bill all the ribbons are red.
dalekanium
Join the mailing list
Separate from membership, this is to get updates about mistakes in recent releases. Addresses are not passed on to any third party, and are used solely for direct communication from this site. You can unsubscribe at any time.